LED contactless door switch sensor ON/OFF for 12-24V / 30W LED strips
Proximity switch for contactless switching LED lighting up to 30W on and off. The switch turns on and off the LED lighting in wardrobes with both classic and sliding doors. Opening the door turns it on, closing turns it off.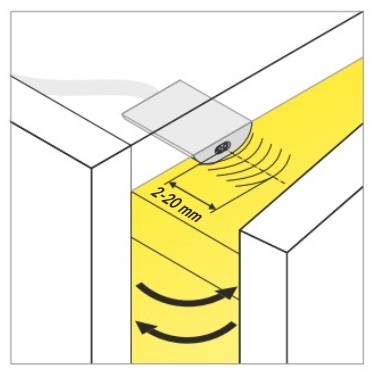 The small dimensions of the sensor enable surface mounting with screws or good quality double-sided tape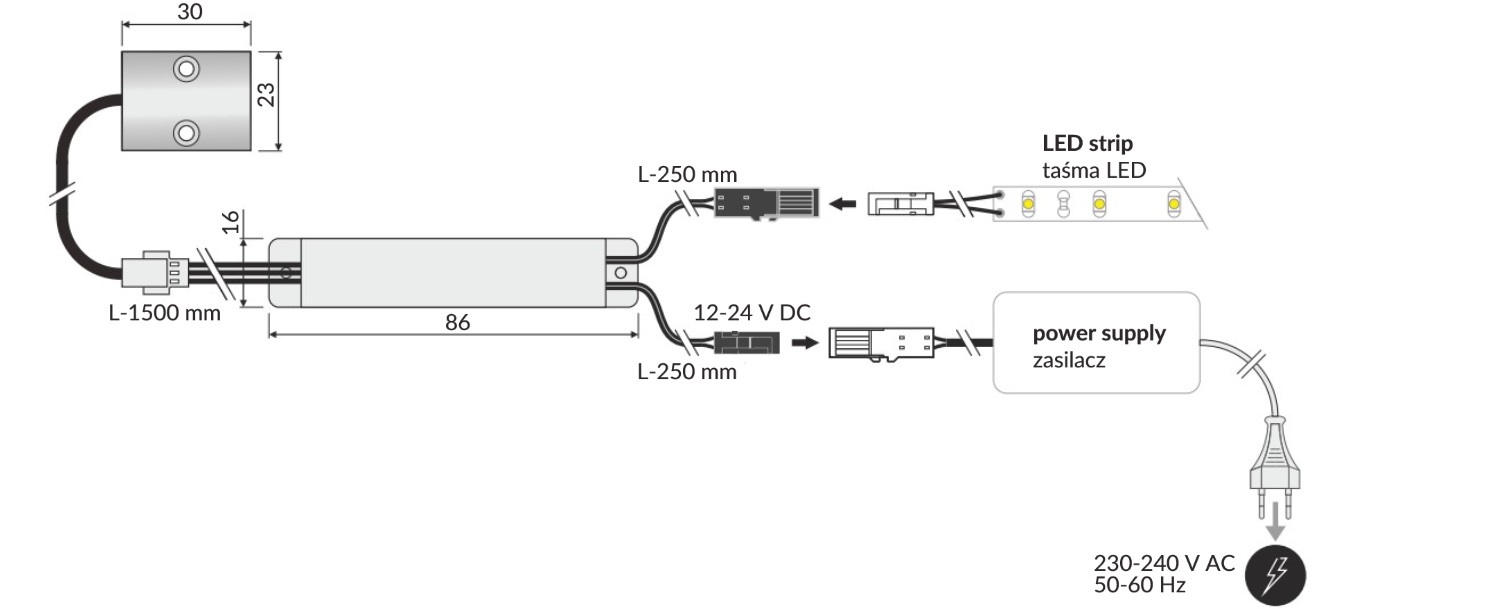 colour: aluminium

voltage 12-24V

power:  30W

dimensions: 30x23mm
Do you have questions for the product?
If the information above is not sufficient for you, please send us your question. We will try to answer them.
Ask a question