Certificate

:

CE, RoHs

Warranty

:

3 years

IP protection

:

IP20

length

:

roll 5m

Base

:

white

Cuts

:

every 3 smd = 5cm

CRI

:

>85

LED diods type

:

SMD 5050

Diods number

:

60 smd/m (300 smd per 5m roll)

luminous flux

:

1100-1200 l/m

power

:

14,4 W/m

voltage

:

24 DC

product code

:

CL00144

Colour temperature

:

multicolor RGBW (W=4000K)
PRO3Y 24V SMD5050 300LED 14,4W/m IP20 RGBW (W=4000K)- LED stripe 5m roll

Parameters:
power: 14,4W/m
voltage: 24V/m
LEDs point number: 60/m
light colour: RGBW (W=4000K neutral white)
LED strip width: 12 mm
application: thanks to the RGBW tape it is possible to control colors and set the 4000K white diode

Play with the light! The multi-colored RGBW LED will allow you to get the desired color (including neutral white) using an easy-to-use remote control. The use of SMD 5050 LED at 24V allows you to achieve the maximum intensity of your favorite color.
Devices working with LED strip
Power supply - never connect the tape directly to 230V. The stripe works only at constant voltage specified by the manufacturer (DC12-24V)
Controllers, switches with dimming function (mounted between the stripe and the power supply). It is not needed for the LED strip operation, but it allows you to turn on and off the strip and adjust the light intensity.
3 years warranty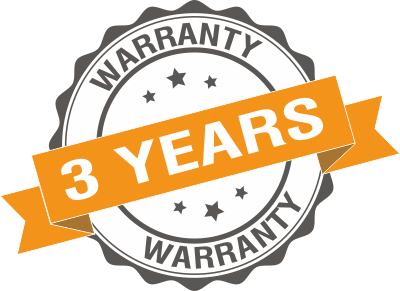 High-quality LED strip with a long warranty, thanks to which you can be sure that the product you have bought will serve you for many years.
Regular, consistent light
The PRO BASIC strip is made up of LEDs having the same BIN. Therefore you can be sure of getting the same light tone along the entire length. The design of your lighting will not be disturbed by the varied light tons, as is the case with the use of cheap stripes.
Colour rendering index >80
The PRO BASIC strip has CRI>80. This is a good factor that ensures correct and accurate color reproduction.
Advantages of installing the LED strip in the aluminum profile
Aesthetic function - the simplicity of the form of LED profiles available in our store together with a wide range of compatible accessories and the LED strip you choose will create the atmosphere that is perfect for your interior. Each interior requires supplementing the main lighting with additional lighting points. Using profiles with an economical LED light application, you can emphasize the charm of stylization, emphasize relaxation zones and illuminate the places where we perform activities that require increased brightness.
LED strip longer life - aluminum profiles act as a heat sink that discharges excess heat outside the profile, thanks to which they directly affect the longer life of the LEDs.
LED strip protection - LED profiles are designed to protect LEDs. Compatible covers, the LED strip endings protect against dirt, mechanical damage, and harmful environmental factors that could negatively affect the quality of diodes.
Do you have questions for the product?
If the information above is not sufficient for you, please send us your question. We will try to answer them.
Ask a question